Webcast 5.9 Release Notes
Released: November 19, 2022
This release introduces 1080p streaming video, the ability to add links to the event resources section and multi-language captions for on-demand events. These release notes also highlight other recent changes and improvements.
If you have any questions about these changes, please email us at updates@webcasts.com or contact your account representative.
Release highlights
1080p Streaming Video
Focus on HD video across the system. Recent updates increased the minimum quality to 480p and expanded self-service usage of 720p. 1080p video streaming is now supported in a beta program, with wider adoption available in early 2023.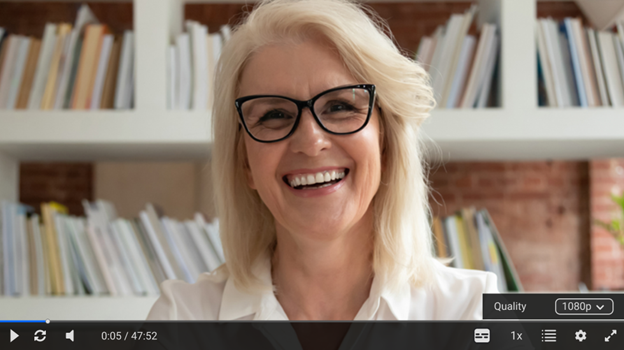 On the Player & Branding tab, the Media Options section will show 1080p (1920x1080). Select this option to increase the video quality of your event to 1080p.

Please note that broadcasting in 720p or higher has additional system requirements and network impact.

 

Click here for more information about HD broadcasting

 and reach out to your account representative to learn more about optimization options for corporate networks, including Hive Streaming.



Add external links to

E

vent

R

esources
Use the Event Resources section to upload documents and add external links for your audience to access from the webcast.
To include a link for your audience to access, click Add External Link and enter a secure URL and display title

Links will open in a new tab when clicked

Clicks to links or documents will be tracked in the Click Tracking event reports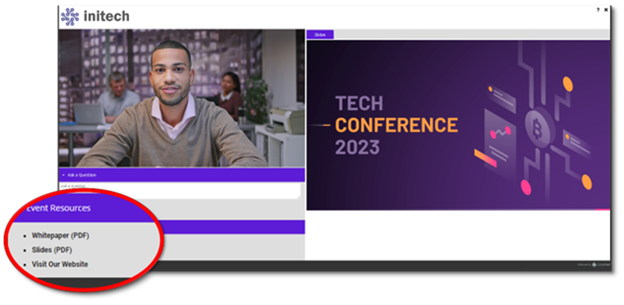 Closed Captioning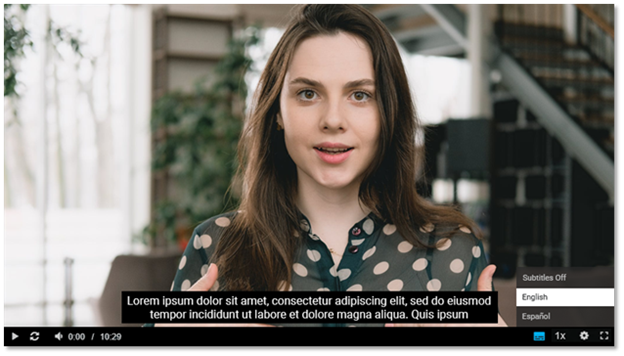 For uploaded replay captions on Audio events and video events using the Large Content layout, the captions will display automatically below the headshot/video area.
Other new features and enhancements
Adaptive Bitrate (ABR)
VCU events support Adaptive Bitrate, in addition to the existing support for Video Bridge and Encoder events.

The speed selector menu for Adaptive Bitrate events is updated to reflect the specific speed options (ex. 720p, 480p), instead of High, Medium, Low.
Bandwi

d

th

limit
Encoder events

will only

disconnect if

the stream is

continually exceeding the bandwidth limit

, instead of just exceeding it momentarily

, for a more seamless experience

.

Please see

the

Support Center

for more information on Encoder

bit rates.
Ac

cessibility
Improved screen reader support for many player elements including Jump Points and Player controls
Live Audio Interpretation with KUDO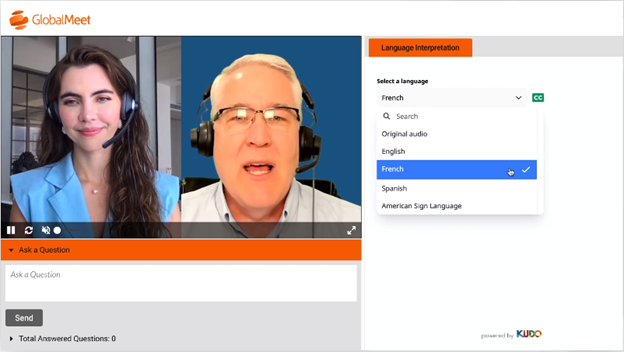 System test
Easier access to the advanced system test
Backend Updates
Updates to improve Live Studio internal communications

Improvements for Hive use in China

General maintenance and system efficiency enhancements
Bug fixes
VTT caption updates for the Content Only video layout to ensure that captions show correctly below content area

Content only layout setting will be ignored when enabled but no slides or primary tabs are added

Accessibility update to remove duplicate reading of player controls with some screen readers

Unsubscribe flag used in SSO API calls will show in reporting

Updates to Kollective audio events to correctly show headshots