Add human-generated captions to a recorded event
Notes:
Captioning during a Live event is not included in the event replay.
Additional instructions on setting up real-time captioning for Live events can be accessed in the Knowledge Base.
Once you receive the caption file, upload the file in the setup of your event. You can offer captions for your event in different languages; just upload a separate timed caption file for each language you want to provide. Captions are shown inline with the video. You can display them automatically or allow attendees to turn them on as needed. Attendees can turn captions off at any time.
Jump to: Request captioning services | Add replay captions | Preview your work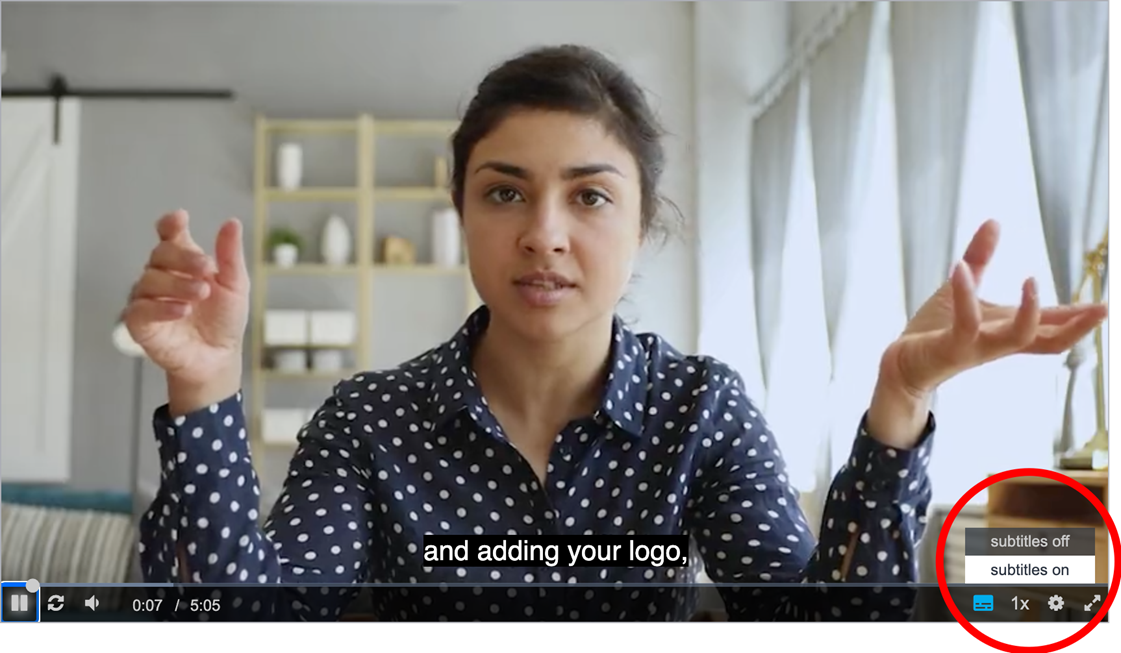 Request captioning services
We can provide a timed caption file for your event. If you edited your event recording after requesting captions, you must request a new caption file.
To request replay captions:
Add replay captions
To add replay captions to an event:
Sign in to the Webcast Admin portal and edit the event.
On the left panel, click the Event Content
Under Optional Content, expand the Upload VTT Replay Captions section and click Upload Caption file.


Click Choose File and select the caption file.
Use the Choose Language dropdown to select the language for your captions.
Click Upload to add the captions to your event.

A message displays to let you know the captions were successfully uploaded. Click Ok to close the message.

Update the Display Language field to change the name viewers will see when accessing the captions.



If you have caption files in additional languages, repeat these steps to upload them.
Optional - To automatically display the captions to the audience, select Display captions by default checkbox.

If multiple captions are uploaded, use the Default column to select which language will appear to viewers by default.

Click Save and Continue at the bottom of the page.
Preview your work
You should always preview your captions and make sure they are timed correctly with the event audio.
In the Webcast Admin portal, edit the event.
On the Event Summary tab, under Review My Event, click View Event.
Register for the event to view it as an attendee.
In the event window, point to the video player, click the Subtitles button and set Captions to On. If you selected Display by Default, the captions automatically display.